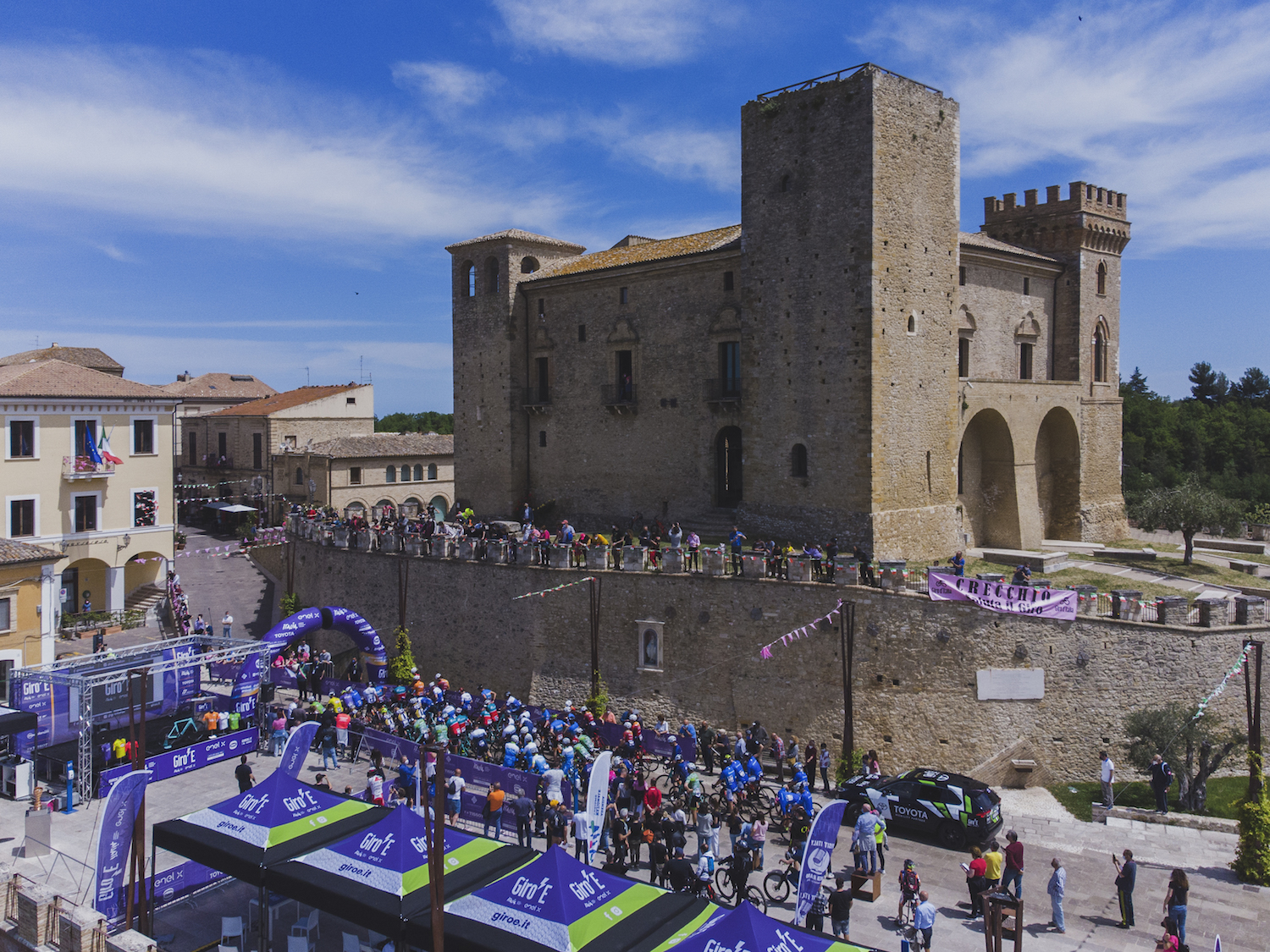 Let us dispel a commonplace: the Giro-E is supposedly an event for pedal assist bicycles. In fact, the Giro-E is an event with pedal assist bicycles. And if it is true that it is an e-bike experience, it is legitimate to define it an (e-) bike Experience, with capital e. How come?
The e-bicycles, or more appropriately, the pedal assist bicycles enable you to live a unique experience riding a bike. Hence, the capital e in Giro-E. This event is not only the only grand tour, that is to say, a stage event with e-bikes worldwide; it especially is the most beautiful, intense, great, exciting experience that an ordinary cyclist can have. Do you want the Stelvio? You just climb it. Do you want the Mortirolo? You just climb it. As you would by yourself, or in hundreds of other occasions. What you cannot do by yourself is to live the impressions, the emotions, the moments typical of a grand tour, because the Giro-E lives is at one with the Giro d'Italia, along the same courses, with the same atmosphere.
Pedaling a stage of the Giro d'Italia: when would an ordinary cyclist do that? The Giro-E participant is pampered by his team (and by the organizer) like Nibali usually is, in the morning he already conquers a slice of eternity at the sign-in, the speaker presents him in all his "grandeur", and the photograph with the teammates is no less than the one of the World Tour teams.
Another unique experience is to pedal on closed roads with a police escort, to have the technical assistance team and the medical team available, if need be, to have a team car in the event caravan, with the race director setting the pace: exactly like a pro rider. And what about pedaling in the peloton with Gianni Bugno or many other champions to chat a bit with, as far as the climb or breath permits?
Moreover, there are awesome views, the less obvious Italy, that of the provinces and the mountains. And here the pedal assist bike comes to the fore, as it allows you to live this experience and to enjoy these moments on climbs with 12-15 percent gradients or more, slopes that are not accessible unless you are super trained.
And at the end, after the stage, as we have said, once you stand onto the Giro d'Italia podium and inevitably feel like a king, you can sip a spritz with Mario Cipollini at the Aistream bar of the Giro-E hospitality, while Bernal, Sagan and company hit the finish in front of you.