Stage 13 | 17 October 2020 | 25.4 km
Refrontolo >
Valdobbiadene (Prosecco Superiore Wine Stage)
In the medieval documents the village is called in different ways: Roncum Frontulum, Ronco Frontulo, Roncofrontolo in 1128 and Refrontali in 1266. Refrontolo from 1540.The first document in which the village of Refrontolo is quoted goes back to 1075. In this document, called "Traditio Avasia", there is a reference regarding to a Turingo, longobard, that gave to the monastery of Saints Candido e Corbiniano of Innichen and to its abbot, bishop of Frisinga, various goods including the whole benefit of the church in (Ronco Frontulo) Refrontolo and 4 farms located in the same village. The territory of Refrontolo was firstly land owned by Longobards later, in the IX century, State Property and then in the X century land of the bishop Giovanni II of Belluno. The people of Refrontolo in January 2, 1266 swore fealthy to the mayor of the Municipality of Treviso. With the decree 22.12.1807 signed by Napoleon, Refrontolo was considered for the first time an autonomous municipality.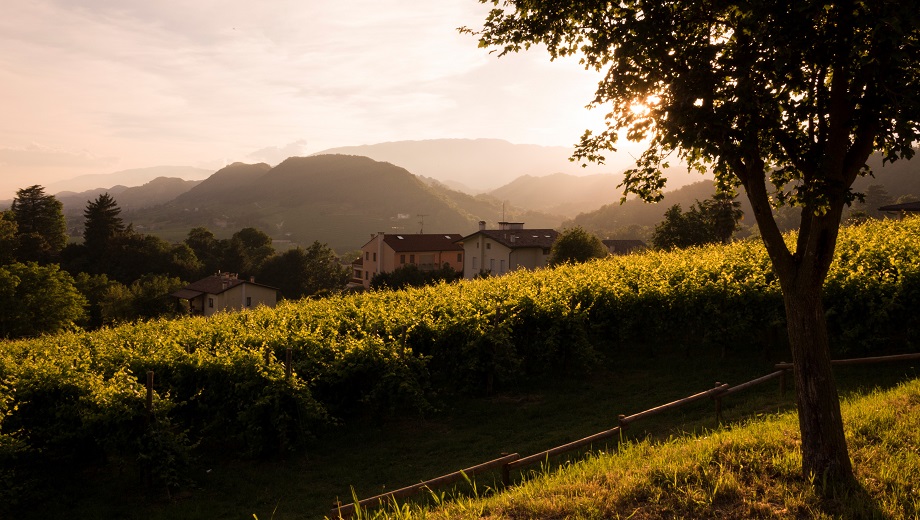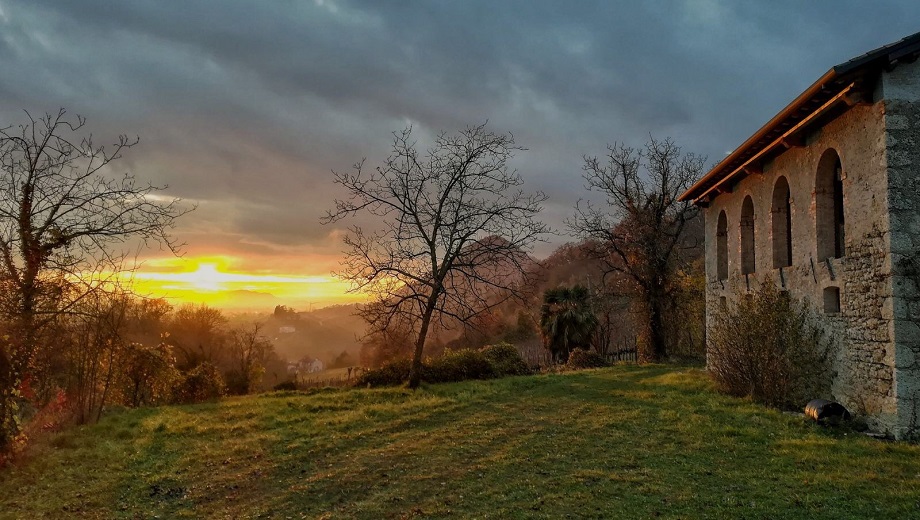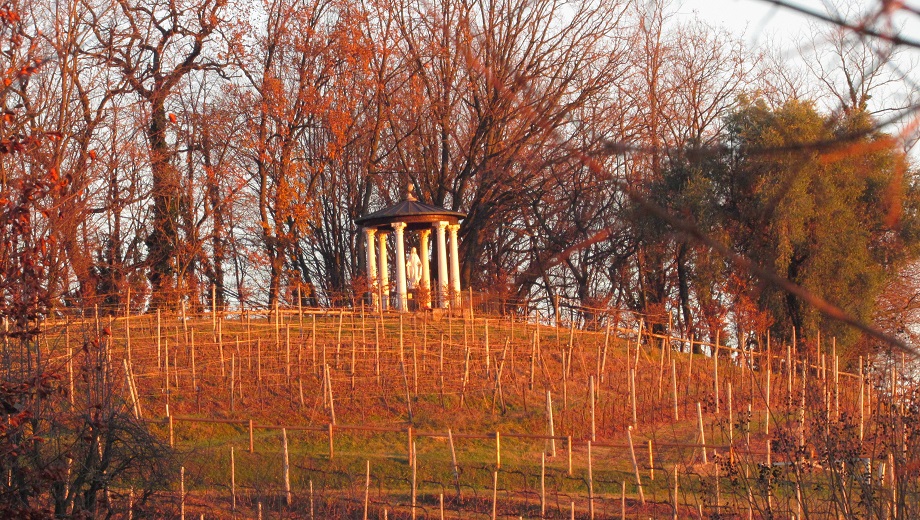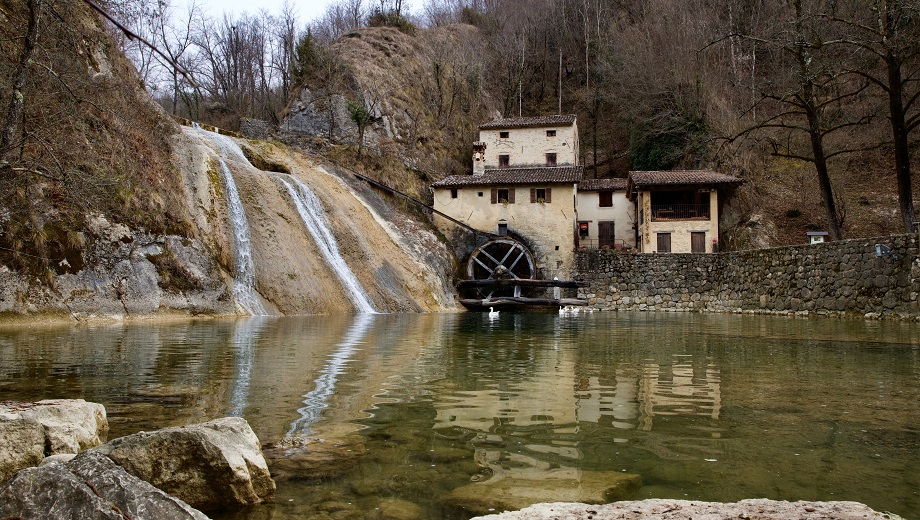 The sopressa is one of the products most rooted in the identity of Pedemontana Trevigiana. The spit of different and selected meat, roasted over slow heat for at least 5/6 hours. The Polenta produced in the ancient Molinetto della Corda from 1630. The Refrontolo Passito DOCG, achieved with Marzemino grape, it is a dessert wine, for conversation, it is a ruby-red wine with purplish tinges, pleasant sweetness, savory, rich in aromas with clear notes of blackberry and marasca cherry. It reaches 12-14 degrees.
The Symbol of Refrontolo is the Molinetto della Croda, in the Lierza Valley, represents one of the most suggestive site of the Marca Trevigiana. In its 4 centuries of history, it has inspired lots of artists and enchanted thousands of visitors. Chiesa Santa Margherita,  Tempietto Spada,  Villa Battaglia-Spada, Villa Corradini, Villa Buosi.
Refrontolo's territory extends over a pleasant hill area with suggestive vineyard landscapes, along the valley of Crevada, and naturalistic ones on the northern part, where there is a nice trail network.
Valdobbiadene (Prosecco Superiore Wine Stage)
The Conegliano Valdobbiadene hills offer ideal itineraries for the tourist looking for outstanding wines and food products who also wishes to discover historic villages and attractions of amazing natural beauty. We are located in a fascinating region that can be visited at any time of the year, and which combines tradition, culture, art, wine, food and hospitality.